Report Features
The NonProfit Times 2017 Nonprofit Organizations Salary and Benefits Report was developed by nonprofit human resource experts to address the unique compensation and benefit practices of nonprofit organizations.  When you need salary and benefits data, there is only ONE report for the nonprofit sector that offers:
Comparable Data for IRS Form 990 Compliance and Executive Compensation Reviews
Total Cash Compensation, including bonus/incentive pay on 220 benchmark jobs
Reports Displayed by Multiple Views with Percentile Rankings to compare compensation and benefit practices against the marketplace by geography, budget, employees and focus
Three Unique Levels of Compensation Data for flexibility to compare pay practices against the marketplace by operating unit, job family and individual position levels
Key Performance Metrics for enhanced reporting and quick analysis
Comprehensive Benefits Data including plan costs, participation rates and eligibility
34 General Benefit Offerings from employee leave to telecommuting
Executive Perks and Employment Agreements Reporting
Salary Data
With this report you will receive, current information on pay practices for 28 job families and 220 nonprofit positions with percentile rankings and key metrics that can be used to benchmark compensation practices including:
Total Cash Compensation
Base Salary
Bonus Pay
Salary Increases
Employee Turnover and Tenure
Total Compensation Costs as a Percentage of Operating Expenses
Exempt vs. Nonexempt
Employee Cost
Benefits Data
Access the latest industry data on health care costs, retirement plans, flexible spending accounts, employee leave, overtime practices, life and disability insurance, part time benefit offerings and 34 general benefit offerings.  Get program details on executive employment agreements and executive benefit offerings for 15 executive positions.
Participate in the 2018 Survey
Sign-up now to receive an invitation for your nonprofit organization to participate in the 2018 Nonprofit Organizations Salary and Benefits Survey.

There is no cost to participate, and survey participants receive a complimentary summary report and substantial discounts on full report purchases.
TESTIMONIALS

"As we work with all the large surveys regularly, we truly can compare you to the rest. Your data and its presentation are excellent."

Cindy Edwards
Associate, Millbrook Partners
"The report has been very useful for our organization. The data is reported in a clear and concise way and many of the job descriptions are a close match to our positions. It's great that there is a large number of participating organizations to help validate the data. The report helped to support the compensation analysis that we previously supplied to our board."

Amy Ristow
Associate Director, Greater Fox Cities Area Habitat for Humanity
"Provided us with data and positions not listed in other surveys."

Lori Fregin
Director of Administrators, Residence XII
Order your report & download today!
Get instant electronic access to The NonProfit Times 2017 Nonprofit Organizations Salary and Benefits Report. Order your report now from The NonProfit Times website. Choose from four different formats to meet your organization's needs and fit your budget: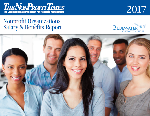 Salary and Benefits Report
Price: $349.00*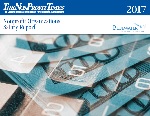 Salary Report ONLY
Price: $199.00*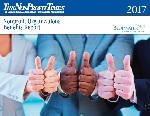 Benefits Report ONLY
Price:$199.00*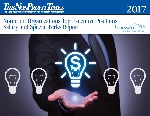 Top Executive Positions Salaries and Special Perks Report
Price: $249.00*
* All Reports are Published Annually